Dare to dream.
Not every place is worthy of being called home. Then again, Sweetwater isn't like any other place.
Explore our Amenities
Sunny days ahead.
Watch away games on our rooftop pool, or simply enjoy the sunset views of campus.
Coffee on command.
Even if you wake up late, craft coffee and artisan pastries are here for you in our café. How convenient is that?
Study in style.
Stay focused in a range of study spaces designed for collaborating or working solo.
Worry less. Gather more.
Whether studying or hanging out with friends, the views of Gainsville are hard to beat from our rooftop lounge.
Go all out.
Our fitness center has you covered with all the weight and cardio machines you could dream of.
Find your center.
Meditate and find renewal in our fully equipped, light-filled yoga studio.
Sweat it out.
Discover not one, but two saunas to relax, meditate, and detox.
explore amenities
Find your home.
Check availability, get rates in real time.
Filters
Limited Availability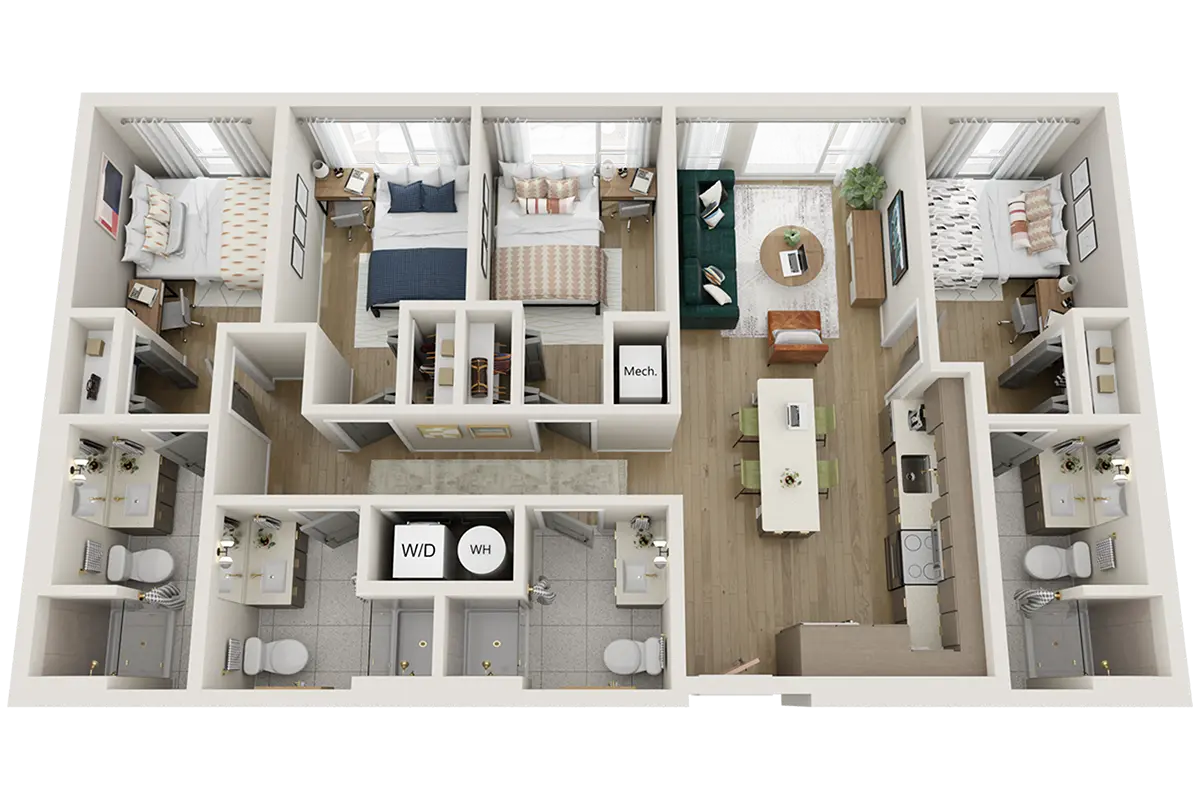 The Ella
4 BR • 4 BA
1208 - 1292 SF
Starting at $1,399
Floor Plan

Room Type

Price

Apply
The Ella - D1
Standard
$1399
The Ella - D1
Ensuite Premium
$1424
The Ella - D1
Top Deck Premium
$1434
The Ella - D1
Balcony Premium
$1439
The Ella - D1
Ensuite + Top Deck
$1459
The Ella - D1
Ensuite + Balcony
$1464
The Ella - D1
Top Deck + Balcony
$1474
The Ella - D1
Ensuite + Top Deck + Balcony
$1499
Scroll Down
All your questions, answered.